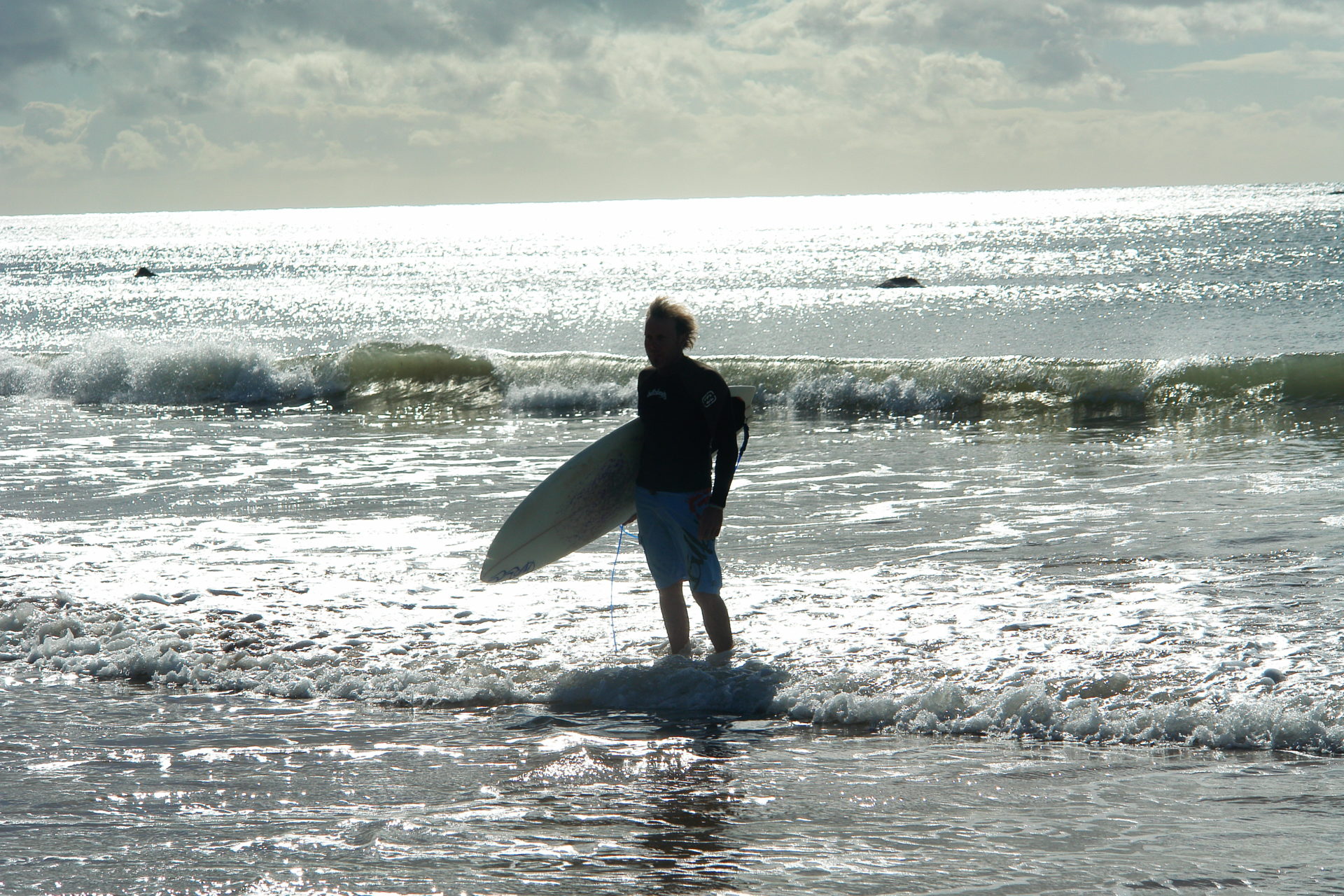 Water Sports
Hawley Esplanade, Port Sorell
Kayaking
Take in the picturesque view from your Kayak or Stand up paddleboard while drifting along the Rubicon Riverlet or do as many locals do and head out for that amazing sunrise along one of the many beaches. You don't need to carry your craft very far as parking is available right on the foreshore. If you're after more of a challenge, from the beach paddle across to Bakers Beach and Narawntapu National Park.
Jetty Jumping
Popular with teenagers all summer long! At high tide, you'll see many of the locals and campers in their wetsuits flock to the Port Sorell Jetty. Please note, this is not a regulated activity and is only for strong swimmers – there is a big drop-off at the beach and anyone jumping from the jetty should take care.
Surfing and Body Boarding
While the surf isn't huge at Hawley, it makes a great spot for kids and those that are still learning the skill, while saying that, when there is a bit of a stormy day, the waves become quite big and you will see locals turning up from everywhere! Body boarding is also popular with locals and visitors alike. The most used beach for these activities is along the Hawley Esplanade, opposite Sankey Street.
---