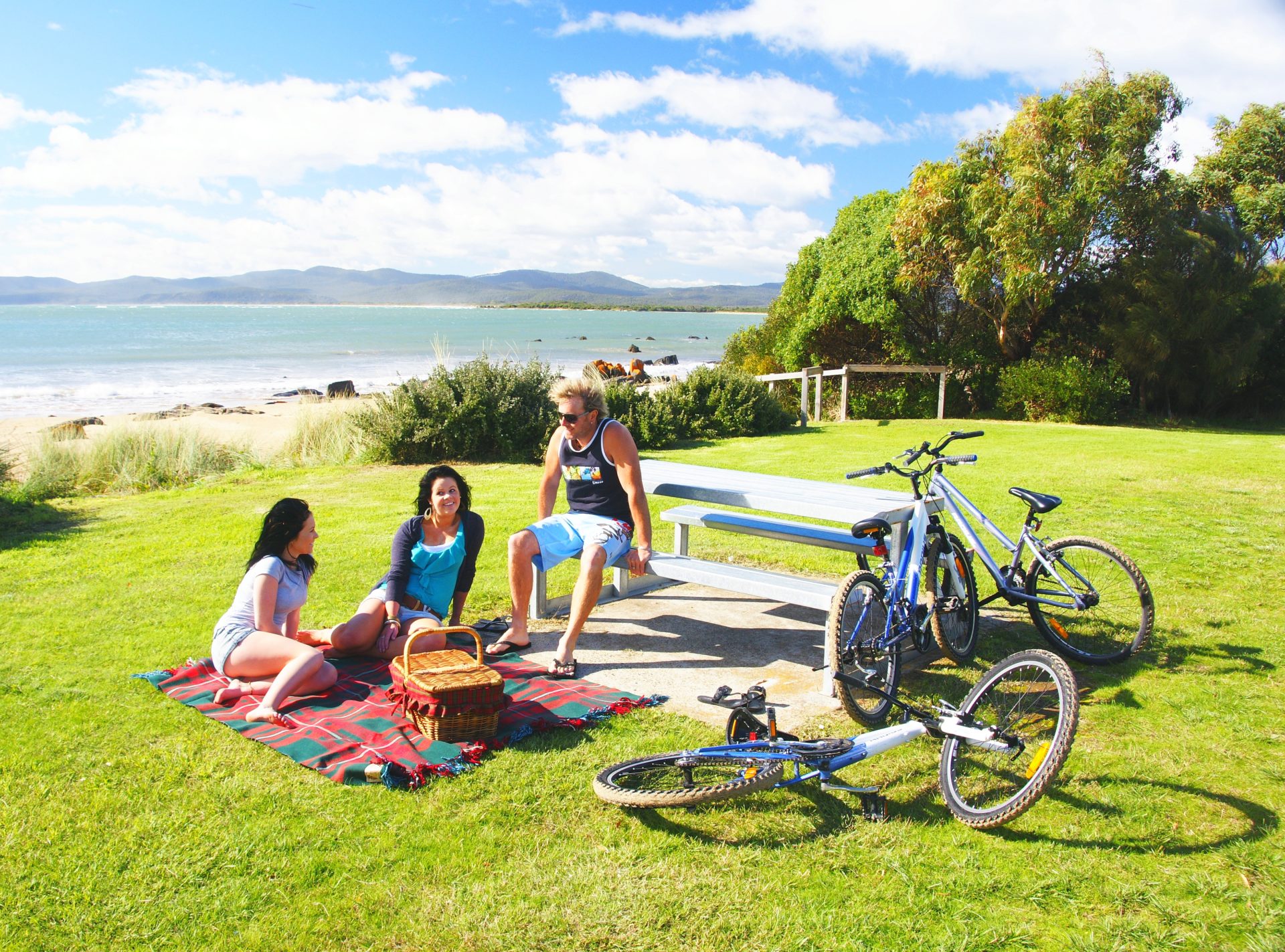 Parks and Family Picnic Spots
Bring your swimmers, bike and picnic basket – and don't forget the kids!
Panatana Rivulet Toddler's Pool and Picnic Area
Located off Port Street, Port Sorell
A great spot for family fun with a playground, fenced shallow toddler's pool, basketball hoop, barbeques, picnic seats and toilet block. When the tide is high, you'll find yourself surrounded by crystal-clear water, or if it's low, you can walk straight out and take the kids on a sandy adventure to see crabs, shells and oysters – maybe even venture out to the islands on foot!
Pirate Ship Park
Located near the Port Sorell Surf Lifesaving Club
If you're visiting Hawley Beach or Freers Beach, this is the perfect place to stop by with the kids. Surrounded by native plants and towering gum trees, the playground is ideally located, with plenty of room to climb, swing and slide. There is a water fountain and dog water station nearby, a pathway that is great for bike-rides and a toilet block just a stroll away.
Shearwater Skate Park
Located at Addison Reserve, Shearwater
Popular with the locals and visitors alike, this is a great place for youngsters to make friends and show off their skills. The park is ideal for skateboarding, rollerblading and scooters, with modern facilities and a toilet block.
---