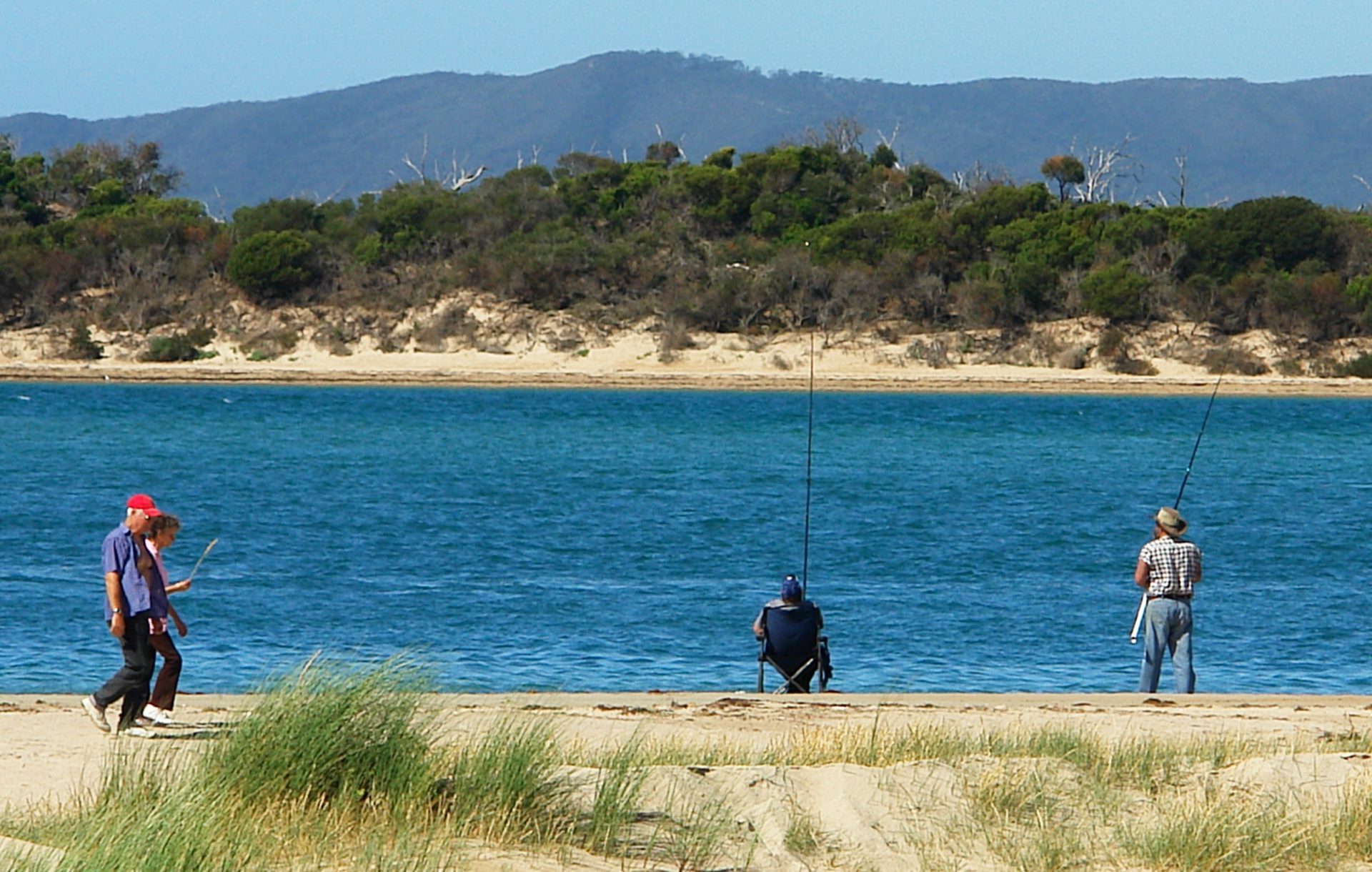 Local Beaches, Walks and Reserves
The area is famous for its beautiful outdoors. Whether you're looking to take a gentle stroll, get that perfect sunrise photo, or enjoy a swim, the area around Port Sorell is the place to do it.
Here are just a few locations to check out:
Aubrey Luck Reserve
Joyce Street, Hawley Beach
Enjoy a gentle stroll through the Aubrey Luck Reserve and immerse yourself in the natural bushland. It features casuarinas and blackwoods, and is home to various Tasmanian native animals, such as Bennett's wallabies, pademelons, eastern barred bandicoots, brown bandicoots, wombats and a variety of birdlife.
Coast Walk
Hawley Esplanade to Port Sorell
If you're up for a challenge, this walk takes you from the northern end of Hawley Beach (near Hawley House) to Port Sorell. It is approximately 6km return. Please be aware this is a poorly formed trail that crosses private land in one short section.
Mosiac Walk
As you wander along the shared pathway in Shearwater Park, you will come across some Mosaic Art work. The artwork project was developed as part of National Youth Week back in 2006. Students from the local High school worked with youth from the Latrobe Youth Advisory Group along with a community artist. The 80 tiles depict a beachside theme.
Panatana Rivulet Walk
Access from Rice Street, Port Sorell
If it's peace and serenity you're seeking, the Panatana Rivulet is where you'll find it.
This walk starts at Panatana Rivulet's northern shore from Port Sorell and past River Road, across the footbridge. It is 4km, return. Or simply stroll along the Rivulet's southern shore (bird sanctuary) over the footbridge between Darling and Rice Streets. This one is 2km return and an easy flat walk.
Rubicon Beach
Access from Rice Street, Port Sorell
This walk follows on from the Panatana southern shore walk and ends at Squeaking Point through the Port Sorell Conservation Area, a shoreline reserve. It is 2km return and an easy flat walk.
Hawley Beach Foreshore Reserve Walk
Located off the end of the Hawley Esplanade, following on from Alexander Street
Marvel at the rustic red lichen-covered rocks, explore the rock pools and check out the crystal blue water. This is a popular place for photographers or anyone wanting that perfect snap to remember the raw beauty of North-West Tasmania.
Freers Beach Walk, Shearwater
A long, wide beach with sheltered and shallow inner waters ideal for paddling and swimming – great for kids. The shoreline features bush walks, dog walking, fossicking and frolicking. Enjoy the community art mosaics at Freers Park Grasslands on the foreshore. Toilets are located nearby.
---